Train Mainte­nance
Systems from bip technology GmbH replace physically strenuous or time-consuming processes in safety and service work as well as maintenance checks on trains and safety-related work with the help of fully automated solutions. Let us advise you!
Automatic supply and disposal of train toilets
The supply and disposal of train toilets is a physically very strenuous and unpleasant job. In addition, it is becoming increasingly difficult to find personnel for these activities. With the help of a robotic system, the supply and disposal of train toilets is fully automated, i.e. fresh water is supplied and gray water is extracted with the aid of vacuum pump systems.
Robot-assisted underfloor cleaning and inspection
As trains become longer and longer and more complex in shape due to the optimization of air resistance, the effort required for cleaning and inspecting the underfloor of trains increases. This work can be done faster and more reproducibly with an automatic cleaning vehicle. This vehicle travels underneath the train so that the robots mounted on it can reach all points with their inspection and cleaning heads underneath the train.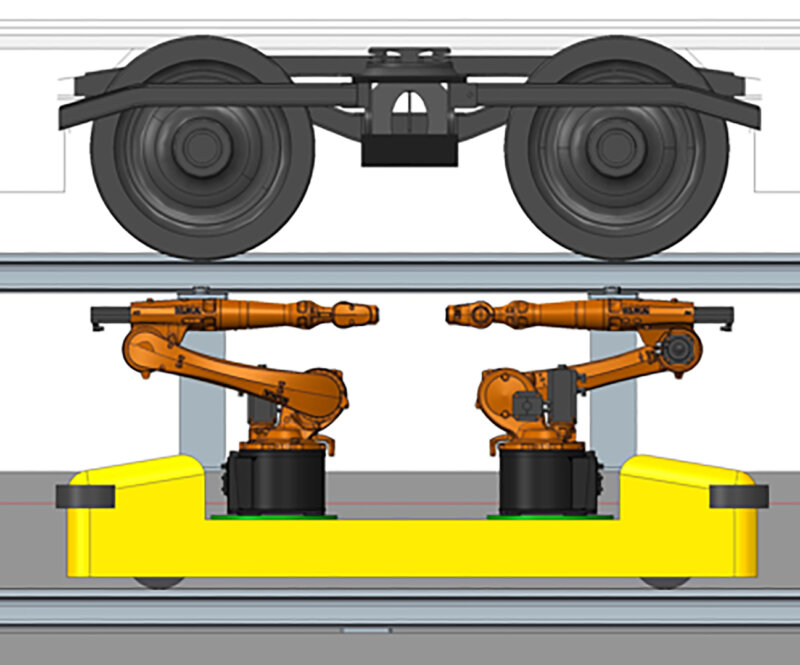 Robot-assisted cadaver cleaning on traction units
After the accidents with traction units, there are cadaver residues on the vehicles that have to be removed again. The work can be made easier with the help of a robot and special high-pressure water jetting lances and frees humans from unpleasant work.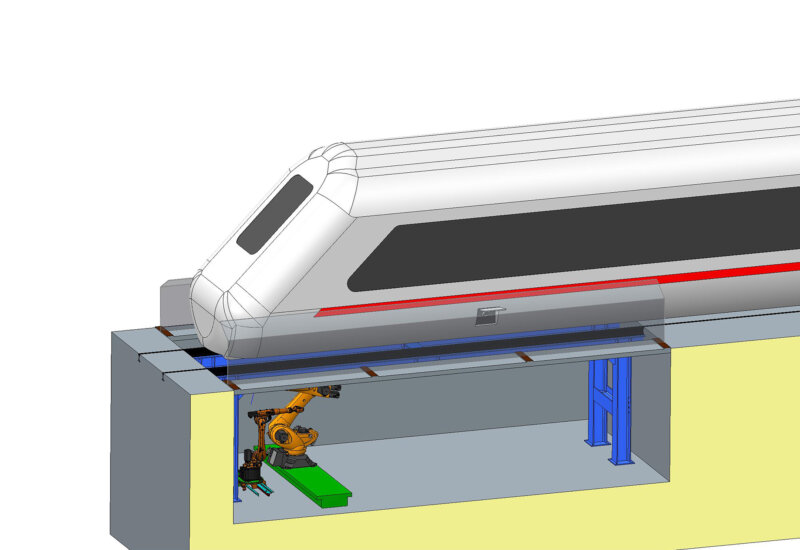 Do you have any questions?
We are here to help and advise you!